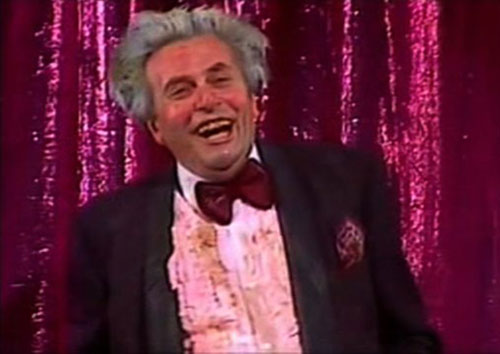 The clip of Barry Humphries, Dame Edna Everage and Sir Les Patterson on Channel 4's 100 Greatest Stand-Ups has been added to the media page. The three took the 82nd spot as voted for by visitors to the Channel 4 web-site.
Details of the cassette version of Live & Rampant! Les Patterson Has A Stand Up have been added to the lectures page. The tape inlay has an extensive note from Sir Les and includes a list of 10 Reasons Why You Should Buy Someone The Les Patterson Tape & Video.
Two new documents have been added to the articles page. The first entitled Mongrel B*st*rds from The Spectator in 2000 and the other Pop your cork this Christmas from the London Evening Standard of the same year.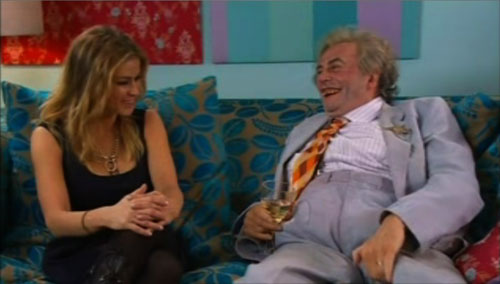 The Sun have managed to get the scoop on tonight's The Dame Edna Treatment. Sir Les, as part of his Health & Lifestyle Around the World segment, will be taught how to lap dance by Carmen Electra from Baywatch.