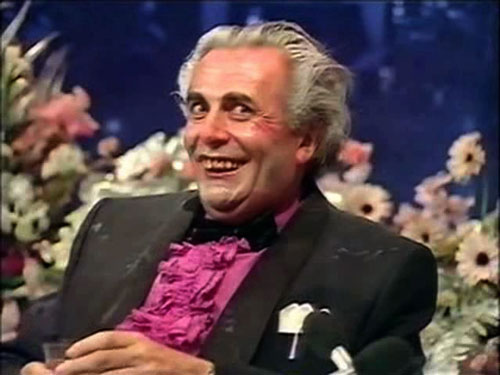 More video clips of Sir Les have been added to the media page via YouTube. The majority were taken from the Heroes of Comedy: Barry Humphries programme that was shown on Channel 4 on October 30th 1999.
The show was an hour and a half long and featured interviews with Barry Humphries and Dame Edna with contributions from Joan Rivers, Kylie Minogue, Geoffrey Rush and Spike Milligan.
This weeks Health & Lifestyle Around the World clip has also been added. Joe Calzaghe and Amir Khan both hit the canvas at high speed after meeting a man at the height of his powers as a diplomat and a pugilist. I think Sir Les had 'Notable Australian Cheese' on the back of his shirt. It was hard to tell because his well-honed physique was just a blur.