You will know doubt recall that Sir Les starred in a McDonald's advert that was shown during the 2000 Sydney Olympics. Well the actual suit that he wore for the advert is up for sale on eBay.
SIR LES PATTERSON SUIT (BARRY HUMPHRIES - DAME EDNA)

Genuine suit worn by Barry Humphries to promote Mcdonalds campaign, in the 2000 Sydney Olympics.

Items include : Jacket complete with "Sir Les" Mayo dribble, trousers and tie.

Authentication letter written by "Sir Les" himself

Will make ideal focal and talking point

Must not be missed by any fans of Barry Humphries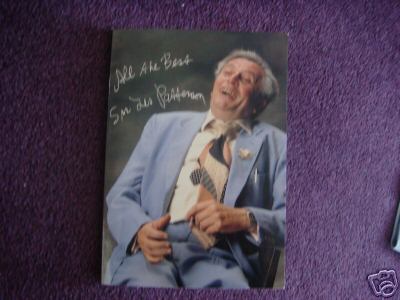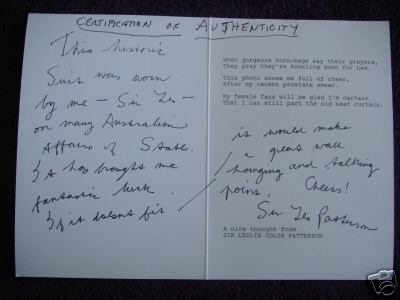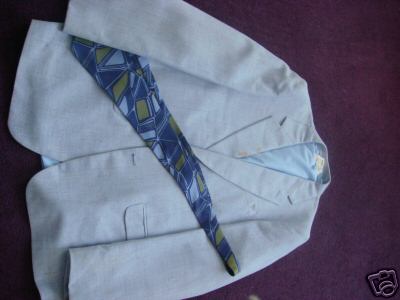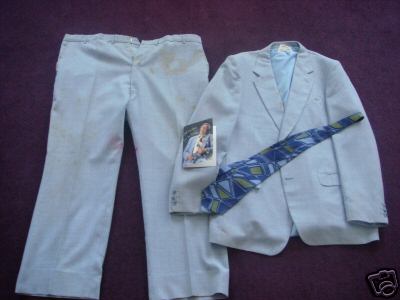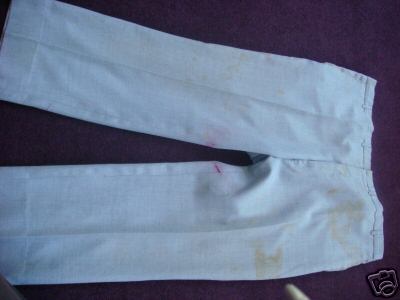 Of course what the description fails to mention is that it has been handcrafted from the finest Australian polyester. It's also fair to assume that it's a 'large' size. The starting price is £299.99 and it has a reserve so don't all bid at once.