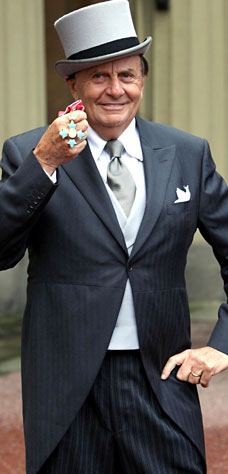 Barry Humphries received his CBE from the Queen today reports the Daily Mail.
Regarding his little chat with the Queen he said that: "Les wasn't mentioned either. He's already a knight but I'm not certain it's legal."
Is this the first time that the validity of Sir Les's knighthood has been questioned?
Update
Bazza's big moment at the palace - The Sydney Morning Herald
Queen awards Humphries CBE - ABC News Video
Another Update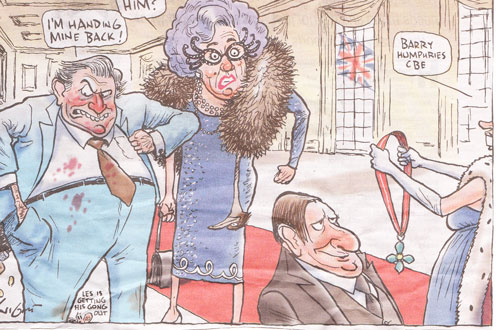 Rod Baxter at Beyond The Billabong has posted the Herald-Sun cartoon by Mark Knight (original 3.3 MB).