...But Who's Going To Save Us From Him!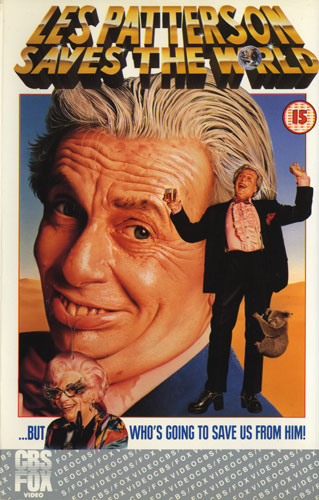 At last… It's here. The cinema event success of the century!!
The film that brings to the silver screen two of the world's most outstanding legendary mega superstars - Dame Edna Everage and Sir Les Patterson K.B.E. in a story which, until now could never be told. It's a brave story of truly heroic proportions, in which a diabolical plot to hold the entire world to biological ransom is revealed.
Together, Les and Edna (an undercover C.I.A. operative on a 'Possums for Peace' Tour) risk their lives and the future of the entire human race whilst trying to thwart a horrifying evil about to be unleashed on an unsuspecting world…
This is a film that whatever your colour or creed will make you proud to be Australian…
"A glittering comic nugget!" - Sir Les Patterson K.B.E.
Filmed in wet look "DROOL-O-VISION"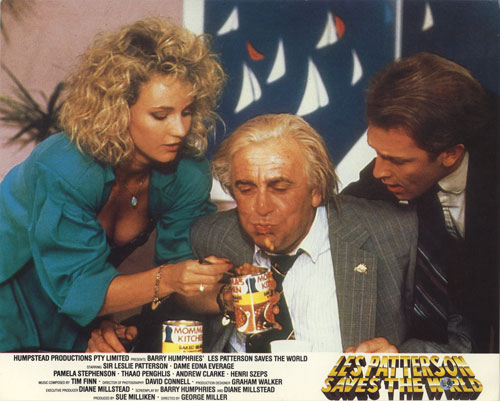 1989
Copyright © Humpstead Productions PTY., Ltd. 1987.
All Rights Reserved
Packaging Copyright © 1989 The CBS/Fox Company