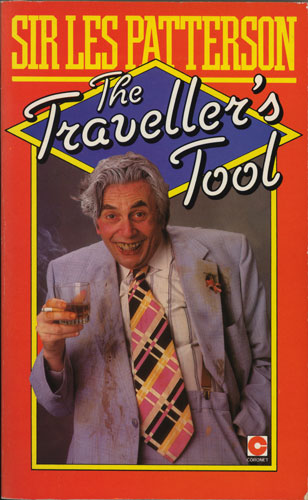 Wit, sage, raconteur, late Cultural Attaché to the Court of St James; Sir Les Patterson is these - and many more. Millions of people around the world have enjoyed Sir Les's stage appearances with Dame Edna Everage and men everywhere hope to emulate his raunchy, no-holds-barred life-style. In this book, Sir Les shows you how.
Packed with advice on all the most important features of a man's man's life-style, the topics covered include drinking ("I've got full on everything in the alcoholic alphabet from Advocaat to Zambucca, no worries") and sex (how to keep the wife off the scent - usually using the invaluable Les's Blue Guide to hot-spots around the globe). There is also a section on The Australian Tongue - How and Where to Use It which is also a guide to contemporary Oz-speak from Abo to Zipper-Ripper. A large appendage at the back provides jokes for every occasion and Sir Les's all purpose speech is just the ticket for any situation.
I'm a man's man and I call a spade a spade, so if you're a blue-nosed wowzer, a raving pillow-biter or a loony old lezzo with a face like a half-sucked mango, I'd chuck this book away now because in the pages that follow I employ the direct, no-holds-barred lingo of a serious Australian diplomat at the top of his profession and the height of his sexual powers.
The Travellers Tool is the state-of-the-art guide for the modern man on the move - don't leave home without it.
"Hundreds of pages of pure filth" - Richard Ingrams, Spectator
"A truly coarse series of observations" - Sunday Telegraph
"Painfully funny but very filthy" - Northern Echo
1986
Copyright © International Services Ltd 1985
Coronet edition 1986
ISBN 0 340 39676 8